Seattle Hair
Page 2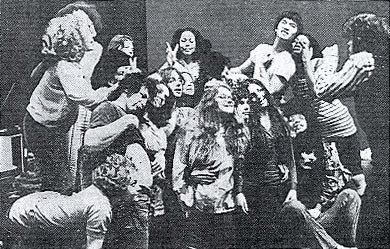 Seattle Tribe poses for the Tourist Lady.

Skip Bowe (Berger), Janis Gotti (Sheila), and Jonothan Johnson (Woof). Jonathon later played both Woof and Claude on Broadway.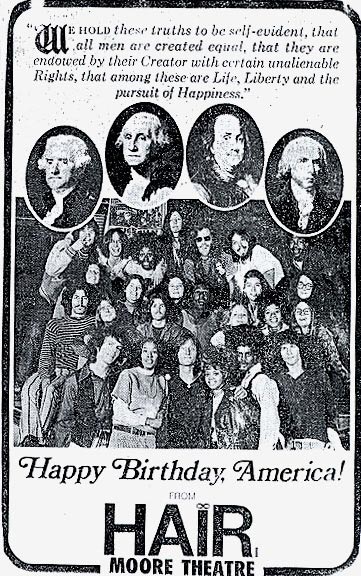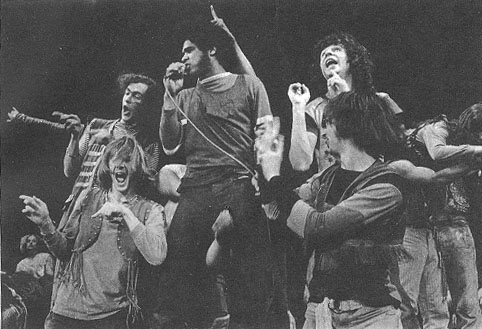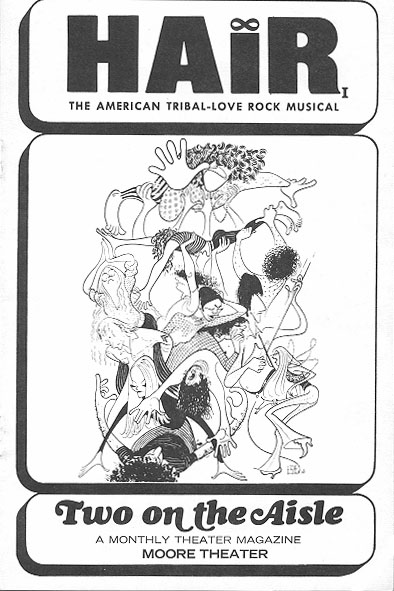 Hair logo and artwork © Michael Butler
Top three photos courtesy of Jonathon Johnson
To return to the Hair photo Index
click here.
Or use your back button to return to where you were.